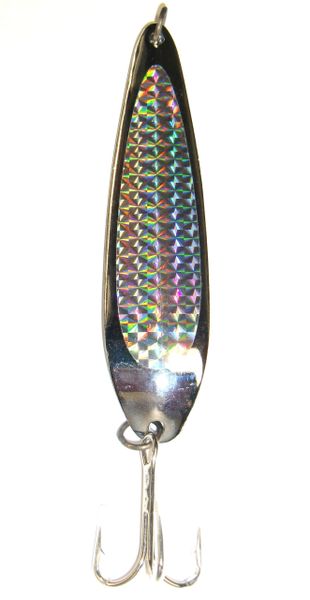 TCR Jigging Spoons
TCR Kroc Spoons
Imported TCR Spoons (krocodile clone) are very versatile, multi-species spoons that are perfect for any fish on the lookout for a flashing, wobbling meal. The Spoon's narrow shape and heavyweight design works to create a bold combination of thumping vibration and flashing attraction. Chrome - Silver Prism . A Hard to find lure, the "Kroc" has been a proven fish catcher for genereations.
Standard with a 3X Treble Hook and solid rings, these "krocs" feature the same great action that the Originals did.
AVAILABLE UP TO 9 OZ
These spoons have put many Striped Bass and school Tuna on the decks of many boats!
These spoons are not manufactured by Luhr Jensen
Reviews